Take Control of Your Career
Receive free IIBA updates and exclusive content!
COVID-19 has brought many people's careers to an abrupt halt. There is practically no industry the pandemic has not affected. As of late March, CBS News reported that 40 million Americans have filed for unemployment due to the coronavirus1. It's likely that the majority of those who did not lose their job experienced disruptions in their industry that have made career planning difficult. For example, COVID-19 has affected career planning for some business analysis professionals due to the extreme changes the business sector is experiencing.
Ensure Your Career Advances by Building Your Skill Set
Companies are rapidly changing the way they conduct business in order to meet the needs of customers and keep them, as well as employees, safe. They are also scrambling to stay on top of new regulatory requirements. This means there will soon be a greater need than ever for skilled business analysis professionals who can help businesses navigate the new workplace landscape. By gaining new skills now, those who practice good analysis can ensure their career advances during the coronavirus pandemic and beyond.
Use a Career Action Guide
Up-to-date business analysis skills make analysts highly relevant and enable them to add value to any project. As change agents, professionals skilled in business analysis are uniquely positioned to create opportunities and move their career in a positive direction. Using the Career Action Guide, a 5-step tool created exclusively for IIBA Members, business analysis professionals can assess their understanding of their foundational skills, evaluate their current capabilities, plan professional development, act on those goals, and review progress. It can be difficult to plan during the ever-changing circumstances surrounding COVID-19, but this only makes goal-oriented thinking more necessary and good analysis more urgent. We need to be constantly understanding the current situation, planning our next steps, re-examining our goals along the way, and what is or isn't working.
A key step in using the Career Action Guide is understanding how to use the Business Analysis Competency Model to continuously develop your skills in real-time to better meet the needs of your organization. Anyone who practices analysis can use the model; no official title is required. This research and reference model is designed to help analysis professionals identify the skills, knowledge, and behavioural characteristics demonstrated at all levels in the field of business analysis. It also enables users to track where they are in their career and provide the information they need to grow in their career.
The Business Analysis Core Competency Model can help you advance your career both now and after the coronavirus pandemic is no longer an immediate threat. Find out more about it here.

The Value of Joining a Larger Community of Business Analysis Professionals
In addition to gaining new skills, business analysis professionals can prepare for their future by networking. "...57 percent of jobs are filled through a networking contact, and employee referrals and networking sites are two of the top ways companies report finding candidates to fill open positions," stated the Association for Talent Development2. "Networking also helps you to develop yourself professionally. When you take the time to reach out and find a mentor within your workplace, you are more likely to stay five years or more at your job." Clearly, networking aids career advancement in a profound way.
Your network of peers are a key part of your career planning, and the Career Action Guide provides you with the blueprint to keep your goals in check. When you are implementing your career action plan, it's important to have the support and feedback of your mentor or manager and work with your peers to develop the skills necessary to take your career to the next level.
The world during the pandemic is becoming closer and bigger all at once: virtual opportunities for connections across the globe are expanding. For example, IIBA South Africa connected with IIBA Minneapolis / St. Paul Chapter after seeing their BA and Brews event on Twitter: it was a jumping off point for two global Chapters to engage in a lasting collaboration despite their physical distance. In our current environment, participating in unique events over different media offer IIBA Members more opportunities than ever to connect with people with diverse knowledge from around the world.
Business analysis professionals can network more effectively and promote career advancement post-pandemic by joining a larger community of peers through the International Institute of Business Analysis' Individual Membership Program. Membership enables those who practice analysis to collaborate, network, and grow with other analysis professionals locally and globally, as well as stay relevant in their profession and learn how their job in the business analysis field creates value and growth.
---
About the Author: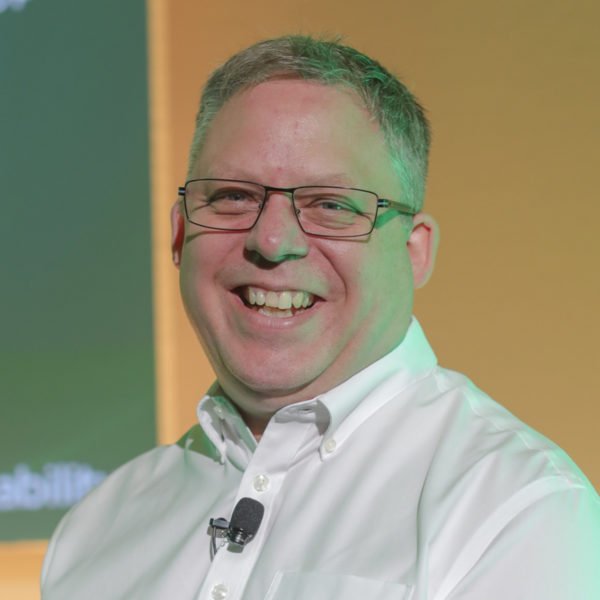 Jared loves being a Business Analyst and has done so in title for over 15 years with over 25 years of business leadership experience in both the retail and energy sectors. He is a strong advocate for IIBA, having served in various capacities with the Calgary IIBA Chapter as well as chairing the Volunteer Chapter Network. He brings his passion for business analysis and experience as a Chapter Leader to the role of Director of Chapter and Membership Engagement of IIBA.
He holds his Bachelor of Arts degree in French from the University of Calgary and the Certified Business Analysis Professional™ (CBAP®) designation. He will take any chance possible to evangelize business analysis and will talk your ear off about the role and the profession should you allow him to do so.
References:
1. CBS News. https://www.cbsnews.com/news/4-million-file-unemployment-jobless-claims/.
2. ATD. https://www.td.org/insights/understanding-the-value-of-networking-for-job-and-career-development.